At Muscle Freedom, we like to treat our clients like an extended family, and being family means knowing the good, the bad and the ugly about each other. As such, we thought it would be fun to reveal a little more about our therapists, other than their amazing massage capabilities. The first victim is Sam Noble, the owner of Muscle Freedom.
If I wasn't a massage therapist, I would be…
A Formula One driver or a professional golfer (in my dreams, of course). It's a bit late for me to become the next Daniel Ricciardo, but I recently took up go-karting after a three-year break and I am loving the adrenalin. I was also interested in becoming a professional golfer in my teens, but an injury prevented me from playing for several months and I chose to pursue remedial massage instead.
Who's the most interesting person you've ever met?
Probably Roberto Escobar, the brother of Colombian drug lord Pablo Escobar. We were
backpacking through Colombia a few years ago and did a tour of Roberto's house in Medellin. PS How good is Narcos? Apparently Roberto wants $1 billion compensation from Netflix for their portrayal of his brother.
What's your guilty pleasure?
Chocolate. I'm ashamed to say I can eat a whole Cadbury block in one night.
Early bird or night owl?
Night owl. In truth, I hate waking up for my early shift on Wednesday mornings (7am) and always need an extra-large coffee to get me going.
Favourite country?
Cuba. Loved the people, the history, the scenery and of course, the cars.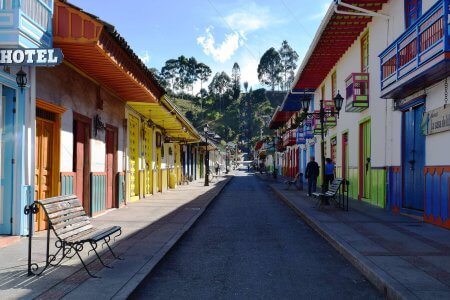 What inspires you?
Without sounding corny, many of the triathletes and sportspeople we treat at Muscle Freedom inspire me. I am lucky enough to treat some pretty amazing individuals who are doing things like swimming across the English Channel. It's always great to see people fulfilling their dreams.
Tune in next week to read more about our therapists.